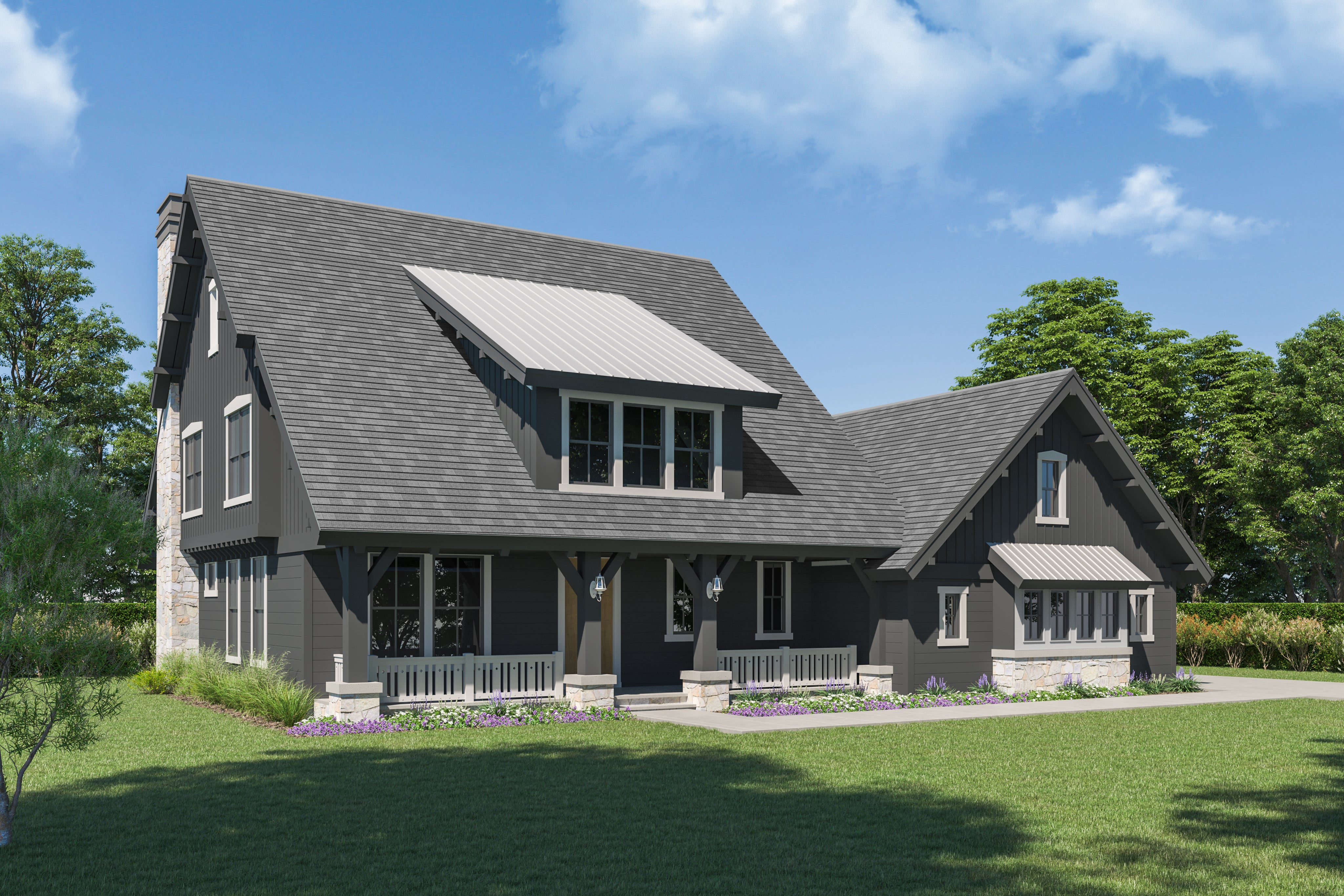 Connect With Us
Help is just a message away.
Whether you're curious about a plan, modifications, or looking to bounce ideas off us - we're ready to answer any and all questions.
Tell us about your project.
Please fill out the form and we'll be in touch soon!
Available 9:00 am - 5:00 pm EST
Chat with us
Average Response Time: 24 hrs
FAQs
Frequently asked questions customers have about our house plans
Why should I buy a house plan from SketchPad?

Each and every plan we offer is designed in-house, curated into a collection that offers an alternative to the typical overwhelming stock home plan buying experience.


Our approach to house plan design is intentionally organic and with this curated process; enabling us to create a truly custom home experience in a stock house plan.


A well-designed house has a sense of order, and this order is carried throughout the building down to the smallest detail. Equally important is the home's relationship with outdoor spaces and available natural light, allowing a connection to the site and the amenities it has to offer.


Craftsmanship, scale, and basic good taste are the characteristics of houses that delight and endure. They look better with age; they grow more loved as the years go by. They add value to their owners and their communities. We design houses that stand the test of time.
How do I choose the right house plan for my new home?

Focus on finding a floor plan that fits your needs first.

Functionality of your daily lifestyle
Number of bedrooms / bathrooms
Foundation type (basement, slab, pilings, crawl space, etc.)
Additional rooms or spaces you need 
Overall square footage that fits in your budget

Be open-minded on the suggested colors, details, and architectural style. Remember the colors can be made your own and most plans can be modified to meet your specific desires. 

The perfect house plan for you may not exist, but by focusing on finding something "close" you may be able to quickly modify it to meet your exact needs.
What modifications can be made to a house plan?

Some of the more commonly requested modifications are:

Eliminating windows, fireplaces, false dormers
Changing garages from a 2 to 3-car
Reconfiguring kitchen cabinets & appliances
Rearranging interior walls
Changing exterior surface materials (brick, siding, stucco)
Changing exterior wall framing (2x4 to 2x6)
Changing a foundation type
Adding a bathroom or bedroom
Changing the depth or width of a plan to fit a certain lot size
Adding or eliminating a room 
Stretching or reducing the square footage of a plan 


Most modifications can be completed by simply adjusting the existing plans. Other modifications require a more comprehensive re-design of the home. We will tailor a quote based on your specific needs for approval.

Total Square Footage only includes conditioned space and does not include garages, porches, patios, or decks.
What is included with a house plan order?

Title Sheet

Plan rendering
Page index of complete set and total square footage of the home

Detailed Floor Plans

All room and wall dimensions, ceiling heights, and overall details of each room in your home
Window and door sizes
Used for project estimates and on-site framing and construction

Exterior Elevations

Front, sides, and rear elevations
Illustrates exterior materials, details, wall heights & dimensions, siding and trim details, plus recommended door styles

Building Construction Details

Building and/or wall sections
Eave and other exterior details/specs
Roof plan with overhangs and pitch
Exterior door, window trim, and garage door details

Not included:

Structural engineering: this varies greatly by each area of the country, municipality, and soil conditions. We recommend having your builder work with a local structural engineer if necessary to complete these for your home.

HVAC, Plumbing, or Electrical Plans: These are very user specific and its recommended you work directly with your builder and his sub-contractors to tailer a system and plan to your specific needs and budget.
How many plan sets do I need to buy to build my house?

A full set should be retained for you records plus additional sets for your builder, sub-contractors, lender, and local building department.

The electronic PDF version is popular because you or your builder can easily print as many copies as necessary throughout the project.
Are your house plans ready to submit to the building department for permitting?

Every county is different. Our plans contain enough information to accurately build the home, but they may not include all of the information that your local authority requires. Prior to application for a building permit or the start of actual construction, we strongly advise that you or your builder consult your local building official to verify what you will need to submit for your building permit.